News/New Products
Updated: 30 July 2020
N E W C L E A R A N C E P A G E



Online Now - Get in Quick, stock is selling fast...

We have had a complete overhaul of our warehouse and decided that the last of
our Mallory stock has to go!


We will be going live in the next week with these RIDICULOUSLY LOW PRICED items
(the lowest in NZ!)

Very limited stocks - All sales are final (no returns or refunds).
Keep checking back in for all the details.
NEW EMP CATALOGUE




2020 Edition

These are currently being sent out.

Please feel free to request one
if you don't receive it in the near future.

It is very easy to use with the OEM brand by
brand layout, more comprehensive cross-referencing
and LOADS of new products!

Turn to Page 649 for cross-referencing.
NEW

ish

FROM ORBITRADE - IN STOCK NOW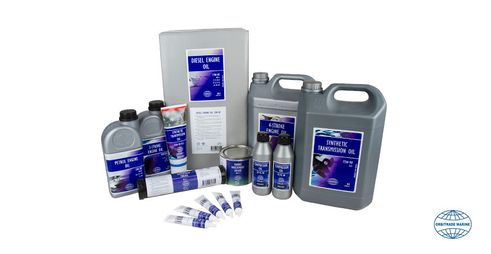 We now stock Marine Lubricants under the Orbitrade brand. These lines include Marine Diesel Engine Oil 15W-50 in 20 Litres and 5 Litres, Marine Full Synthetic Gear Oil 75W 90 in 1 Litre, 5 Litres and 20 Litres. We also stock Compressor Oil 250ml, Marine Synthetic Gear Oil 75W 140 in 1 Litre and 5 Litre bottles. Also available are two sizes of Grease Cartridges - 20gm and 400gm. Check back for more lines coming soon!
NEW

ish

JMP SEA WATER PUMPS
Sea Water Pumps for Volvo Penta
Petrol Series

Sea Water Pumps
for Yanmar